Concrete Solutions to Climate Change
For The First Time in History, More Infrastructure Will Be GOOD For The Environment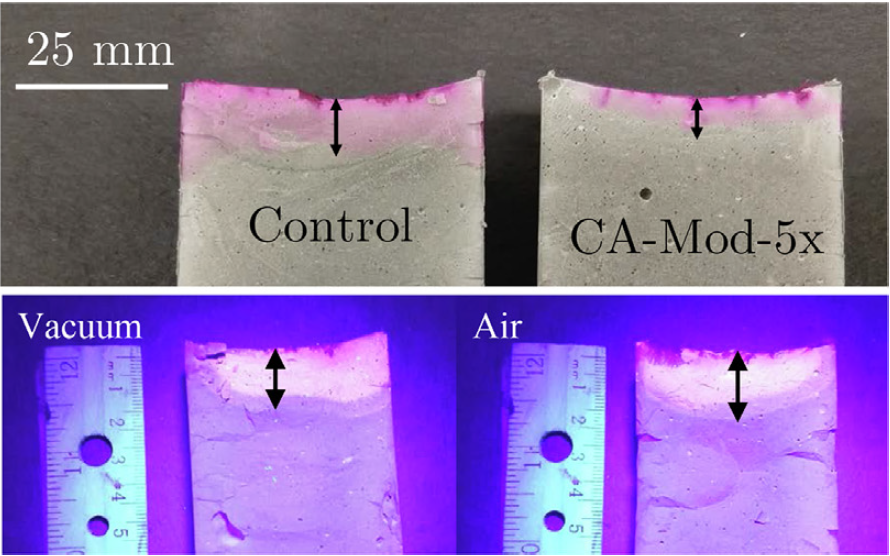 Enzymatic Corrosion Inhibitor (ECI)
Concrete fortified with our Enzymatic Additive will heal itself utilizing direct air captured Carbon Dioxide while curing which may prevent cracks from forming. The results of multiple Chlorine Penetration Tests and Accelerated Corrosion Tests performed by WPI predict concrete with our Enzymatic Corrosion Inhibitor will last at least 4 times longer, capture carbon and will not negatively affect plasticity or cure time. Concrete will last much longer with only a slight increase (approximately 10%) in cost.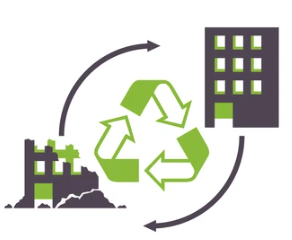 Enzymatic Concrete Recycling (ECR)
When people say "Concrete Recycling" today, they mean large chunks of concrete crushed into small pieces. The problem is old cement is still stuck to the "recycled" concrete and the old cement can't bond with new cement, resulting in low quality aggregates with limited use cases. Millions and millions of tons of concrete are still disposed in landfills each year. ECR actually breaks the bonds of CSH in cement which means we can turn old concrete debris back into new concrete or even better, into ECM!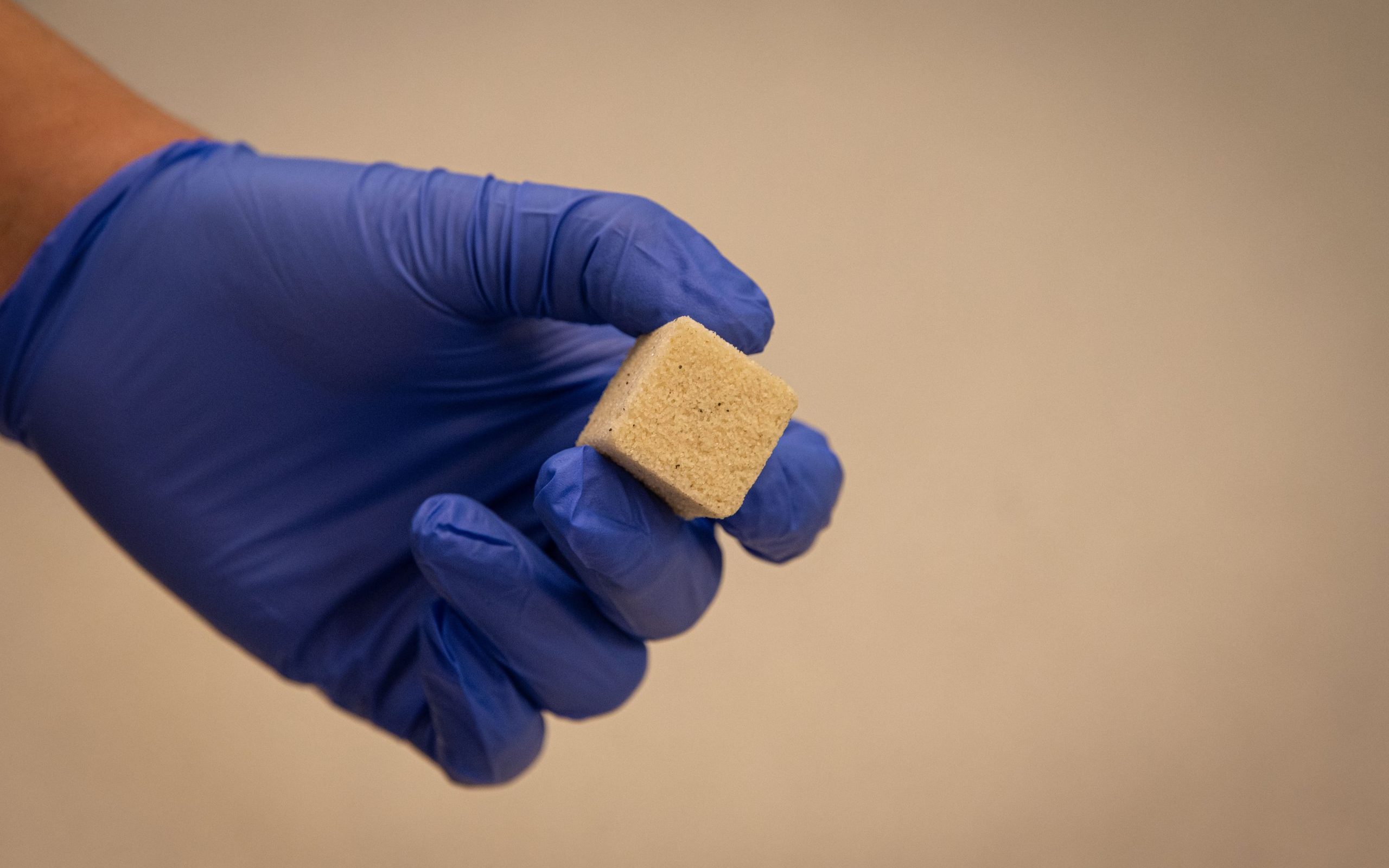 Carbon Negative & Self-healing ECM
1 cubic yard of Enzymatic Construction Material (ECM) consumes 115 lbs of C02, whereas 1 cubic yard of concrete emits 400lbs of C02! We've most recently achieved an MPA of 20, equivalent to about 2900 psi which means we could potentially use ECM for driveways, patios and sidewalks; in addition to concrete roof tiles, stucco and load-bearing concrete blocks. Implemented worldwide, ECM could reduce emissions by 18% of the Global Emivssion reduction goal!
You can help us create Green Infrastructure
Please don't hesitate to reach out to us with any questions you may have. If you'd like to find out how you can get involved in reducing the emissions created by concrete and making structures that last four times longer, please click on "Investor Relations" above and help us scale this revolutionary product world-wide!